Innehållet nedan modereras inte i förväg och omfattas därmed inte av webbplatsens utgivningsbevis.
Flytech Technology
Tillbaka till företagsprofilen.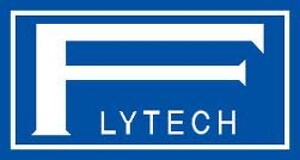 Since its foundation in 1984, Flytech has been dedicating to designing & manufacturing Book PCs, Net PCs, and POS PCs for over a decade. In the year2004, Flytech re-located to new headquarters in Taipei Neihu Technology Park, Taipei City and expanded capacity to provide the highest quality & service by moving to a new factory building in Wugu Industrial Park, Taipei County.
For global marketing, Flytech has established branch offices in Hong Kong , Japan , USA , and China . Long-term cooperation with distributors and agents around the world also provides our customers the fastest and most direct support through local and easily accessible channels.
Fakta om Avnet Embedded
Adress
Avnet Embedded
Lyskær 9
2730 Herlev
Region
Danmark
Hovedstaden
Herlev Kommune
Telefon: +45 36786250
VAT nummer: DK26766710
P nummer: 1001603420
Kontaktpersoner
Kim Andersen
Avdelning: Avnet Embedded Danmark
Yrke:

Sales Manager


Telefon:

+45 36342803