Innehållet nedan modereras inte i förväg och omfattas därmed inte av webbplatsens utgivningsbevis.
Cinterion Wireless Modules
Tillbaka till företagsprofilen.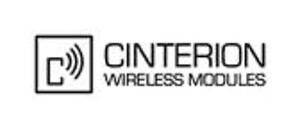 CINTERION is the global leader in cellular machine-to-machine (M2M) communication. We are a reliable partner with a long track record of high quality products and comprehensive industry know-how.
With the broadest product portfolio from GSM to HSPA we deliver reliable communication for fields like automotive, metering, e-health, e-payment, industrial computing, remote maintenance & control and environmental monitoring.
Our high quality products are fully type approved an backed by a strong roadmap. In addition a true global customer support organization offers supports in all phases of the integration process to speed up time to market.
Fakta om Avnet Embedded
Adress
Avnet Embedded
Lyskær 9
2730 Herlev
Region
Danmark
Hovedstaden
Herlev Kommune
Telefon: +45 36786250
VAT nummer: DK26766710
P nummer: 1001603420
Kontaktpersoner
Kim Andersen
Avdelning: Avnet Embedded Danmark
Yrke:

Sales Manager


Telefon:

+45 36342803