Innehållet nedan modereras inte i förväg och omfattas därmed inte av webbplatsens utgivningsbevis.
AUO
Tillbaka till företagsprofilen.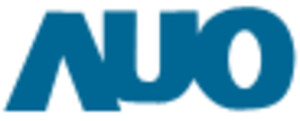 AUO was formed in September 2001 by the merger of Acer Display Technology, Inc.,(the former of AUO, established in 1996) and Unipac Optoelectronics Corporation. In October 2006, AUO merged with Quanta Display Inc. to create a larger TFT-LCD manufacturer with more than 17% of the world's large-sized TFT-LCD market. Additionally, the amassed production of company's G6 reached worldwide top 1. Additionally, AUO is the first pure TFT-LCD manufacturer to successfully list at the New York Stock Exchange (NYSE).
AUO is able to provide customers a full range of panel sizes and comprehensive applications, offering TFT-LCD panels in sizes ranging from 1.2 inches to greater than 71 inches. AUO generated NT$467 billion (US$16 billion)(a) in sales revenue in 2010 and now houses the staff of more than 42,000 employees throughout its global operations spreading across Taiwan, Mainland China, Japan, Singapore, South Korea, the U.S., and Europe.


Fakta om Avnet Embedded
Adress
Avnet Embedded
Lyskær 9
2730 Herlev
Region
Danmark
Hovedstaden
Herlev Kommune
Telefon: +45 36786250
VAT nummer: DK26766710
P nummer: 1001603420
Kontaktpersoner
Kim Andersen
Avdelning: Avnet Embedded Danmark
Yrke:

Sales Manager


Telefon:

+45 36342803